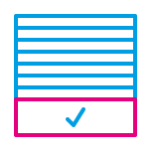 Ground floor
LVIVO business centre tenants have the opportunity to use 3 conference halls which can collectively accommodate up to 300 people. 2 multifunctional conference halls can be easily transformed and connected to create a larger conference hall if needed. For the convenience of tenants, showers are provided for employees who bike to work or who decide to exercise during the lunch break. The restaurant "iLunch" is located on the ground floor.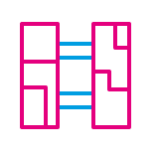 Typical office floor
With the exception of the ground floor, the functional layout options are the same for all of the building floors. The space on each floor can be divided into 4 separate areas. In the middle of the floors there is a spacious atrium extending all the way up to the roof of the building. Each floor is serviced by 4 high-speed panoramic lifts. There is also 1 freight lift.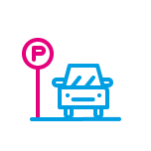 Underground car parking
LVIVO business centre's secure car parking lot has 241 parking spaces as well as facilities to accommodate 92 bicycles. The car parking lot is also equipped with 8 fast-charging stations for electric cars. Automatic license-plate recognition and parking management system enables the tenants to use their space more efficiently, also book parking space for arriving visitors.